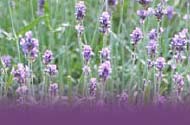 ---
Contact for more information:
Tracey Burke

tracey@all4wellness.com
Young Living Essential Oils Independent Distributor# 745136

Member of the HeavenScent team
Young Living Essential oils list
Young Living Aromatherapy
---



Distributor information

You can enroll as a Young Living distributor either to build a business for extra income, or just to qualify to purchase Young Living products at wholesale prices (or both!) Wholesale prices are generally 24% lower than retail prices, so your savings is substantial. You will not be required (or pressured) to sell any products.

Once you sign up as a distributor, simply purchase a $40.00 Success Kit (or one of the other Starter Kits with extra products), and you will be able to buy at wholesale prices from then on. Be sure to enter this as a separate purchase first so the system will recognize your wholesale status.

As a distributor, you can also receive commissions when other people purchase Young Living Essential Oil products using your distributor number as their sponsoring number.

To complete the distributor signup process, simply visit the signup page, read the agreement, and click on the "Independent Distributor" button, then enter your information as prompted. Once completed, you can sign into your Virtual Office any time to place orders or track your shipments. Remember to include a Starter Kit in your first order.