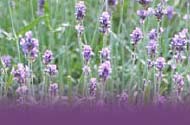 ---
Contact for more information:
Tracey Burke

tracey@all4wellness.com
Young Living Essential Oils Independent Distributor# 745136

Member of the HeavenScent team
Young Living Essential oils list
Young Living Aromatherapy
---





Essential Oil Diffuser Complete - Green

Description: The Essential Oil Diffuser disperses essential oils without heating them so they retain their therapeutic benefits. With Young Living's® innovative air pump, oils are dispersed in a microfine vapor, allowing them to remain suspended in the air for extended periods of time.

During the Holiday Season, the Complete Diffuser comes with a 5ml Christmas Spirit™ and a 5ml Orange essential oil. A free organza bag is included as well.

The pump is not compliant with EU voltage. They are designed for use with 120 volts. (Please contact the UK office for a pump that is EU compatible.)

How to Use Essential Oil Diffuser Complete - Green:
Operating Instructions: Pour 15 to 20 drops of oil directly into the well approximately one-quarter inch deep. You only need enough oil for the mist to start coming through the top of the nebulizer. You may wish to place the bottle of essential oil upside down in the well located next to the nebulizer. Be sure that the plastic orifice (drop reducer) is still in the bottle opening. Turn the knob on the flow control valve.

How long should a diffuser be used?: In the home, a diffuser may be used for any length of time-anywhere from 5 minutes to continuous use. Short periods of 5 to 15 minutes are recommended for anyone who is experiencing oils for the first time. In large offices or commercial areas, the diffuser should be used for 15 to 30 minutes at a time until everyone in the area becomes acquainted with the oils. After that point, it may run continuously.



Toll-free order line: 800-371-3515 (Mon-Fri 6AM-8PM, Sat 7AM-5PM Mountain Time). If you are a new customer, you will need to use sponsor#

745136

when placing your order.
Add to Cart (for retail price of Essential Oil Diffuser Complete - Green)
View Cart
Please note: The "Add to Cart" button is only for retail purchases. If you want to sign up as a preferred customer (autoship program) or as a distributor, you will need to enroll first and then add Essential Oil Diffuser Complete - Green to your cart. Please see the How to Order page for more details.

index: essential oil diffuser complete - green


NOTES: The information contained in this web site is intended for educational purposes only and is not meant to substitute for medical care or to prescribe treatment for any specific health condition. Please see a qualified health care provider for medical treatment. all4wellness assumes no responsibility to, or liability for, any person or group for any loss, damage or injury resulting from the use or misuse of any information on this web site. No express or implied guarantee is given regarding the effects of using any of the products described herein. Prices subject to change.